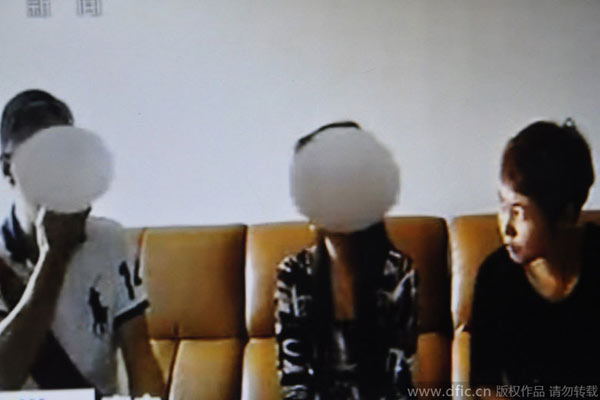 The footage run by CCTV shows a client (L) talking with a ovum provider (C). [Photo/IC]
A year-long campaign against underground surrogacy is launched on Monday by the government of Guangdong province after the activity was exposed by China Central Television (CCTV), Guangzhou Daily reported.
Anyone involved in operating an illegal surrogacy business will be prosecuted, the government said.
The campaign will crack down on individuals or third parties organizing surrogacy and shut down websites releasing information about surrogacy or egg trading.
The government also will investigate unauthorized medical procedures involving reproduction.
An investigation by state broadcaster CCTV found surrogacy agencies in Beijing, Wuhan and Guangzhou that help their clients find eggs, surrogate mothers and unlicensed clinics.
Some egg providers are students from universities or even high schools.
China's health authority banned surrogacy and trade in sperm, eggs and embryos from 2001, but weak enforcement has undermined the move.