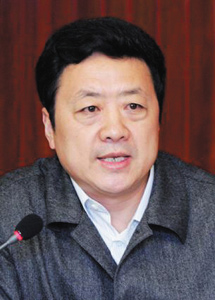 Sui Fengfu in file photo.
BEIJING - Deputy head of the standing committee of the provincial people's congress of Northeast China's Heilongjiang province, Sui Fengfu, is under probe for suspected "serious law and discipline violations," the Communist Party of China (CPC)'s disciplinary watchdog said late on Thursday.
Sui is also the party chief of Heilongjiang Provincial State-owned Farms Administrative Bureau, which is in charge of the province's state-owned farms.
A relatively low population density and a rich black soil has made Heilongjiang an agricultural powerhouse. It is China's biggest grain producer.
The CPC's Central Commission for Discipline Inspection released the news on its website.