Peter Anders' daily commute involves traveling halfway across Beijing and back.
"My overall spending on the subway will at least double, rising to about 300 yuan ($49) a month, if ticket prices are adjusted," said the 38-year-old German.
However, he accepts that adjusting fares to reflect the distance traveled makes sense.
He has studied the two proposed pricing plans, and admits he is a little confused about the details.
"I think the locations of the stations should be taken into account. Different fares should be charged in downtown and the outskirts," he said.
He pointed out that the distance traveled between two stations varies depending on the route taken, and added with a smile, "If the fare was based on the shorter distance, it would be better for the passengers."
Anders has lived in Beijing for more than three years, and he works as a researcher in Chaoyang district. He lives with his Chinese wife in Fengtai district, having moved from Haidian district, which is much closer to his workplace.
"I don't travel to work by bus, as I would have to change buses five times between my home and the office," he said. "I only take the bus if I'm going a short distance at times when there aren't any traffic jams."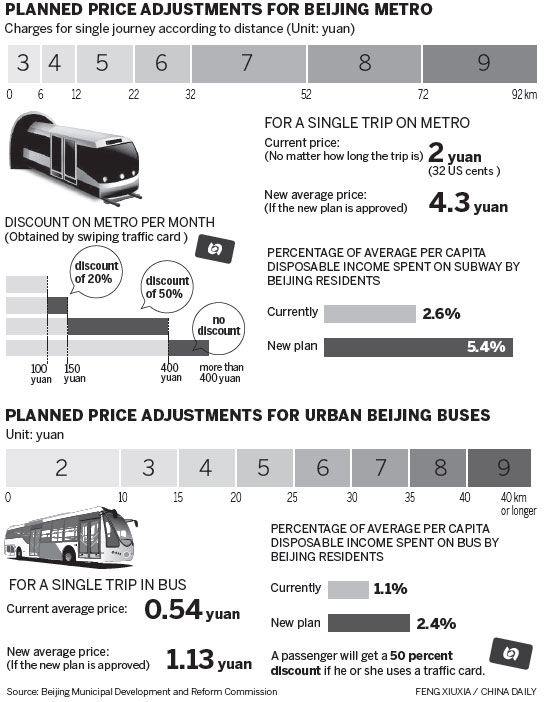 (China Daily 10/29/2014 page4)