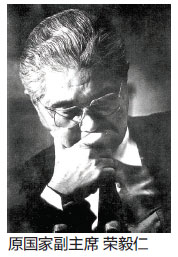 On clear days and rainy days, there are limousines parked at the end of Wuxi's old Rong Street.
Executives of the Citic Group, a high-profile Chinese conglomerate with business interests spreading all over China and world, come here to pay tribute to the museum for the company's founding father Rong Yiren.
Born in Wuxi on May 1, 1916, Rong received his education as a history major at the Christian-run Saint John's University, which was then one of China's most prestigious colleges.
Rong's father, Rong Desheng, and uncle, Rong Zongjing, had a difficult childhood. When they were about 15 years old, they went to Shanghai to make a living.
After more than 10 years of hard work, the brothers started running flour, textile and machine manufacturing enterprises and invested in banks in the late 19th century to become the owners of the largest family enterprises in China.
In 1912, Rong Desheng wrote a book titled The Future of Wuxi, which predicted the urban construction and development of the city for the first time and still serves as a guideline.
Rong Yiren was assigned to manage some of the family business after graduation. During the War of Resistance against Japanese Aggression (1937-45), Rong and a brother established a company and a bank, taking over his father's business.
Shortly after 1949, when the People's Republic of China was founded, Rong Yiren took charge of the entire family business. In 1955, he decided to cooperate with the government, and converted all Rong enterprises into a joint government-private ownership scheme.
In January 1956, Rong accompanied Mao and Martial Chen Yi, then Shanghai's mayor, on a visit to Shanghai Shenxin No 9 Factory, a textile mill, which was the only private factory that Mao had ever visited. Chen dubbed Rong China's "red capitalist".
In January 1957, Rong was elected vice-mayor of Shanghai following Mao's suggestion and later served as an economics adviser for the central government.
But Rong didn't get to play his most important role until the beginning of China's reform and opening-up. In October 1978, Rong set up the China International Trust and Investment Corp, which dealt with much of the initial Western investment in the country.
From 1993 to 1998, Rong was the country's vice-president. On Oct 26, 2005, Rong died in Beijing, and in January was buried at Mashan in Wuxi.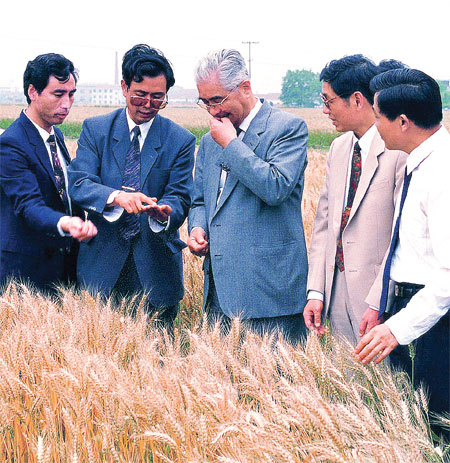 Former vice-president Rong Yiren inspects a rice field in Wuxi in May 1993.