More cities introduce car-curbing policies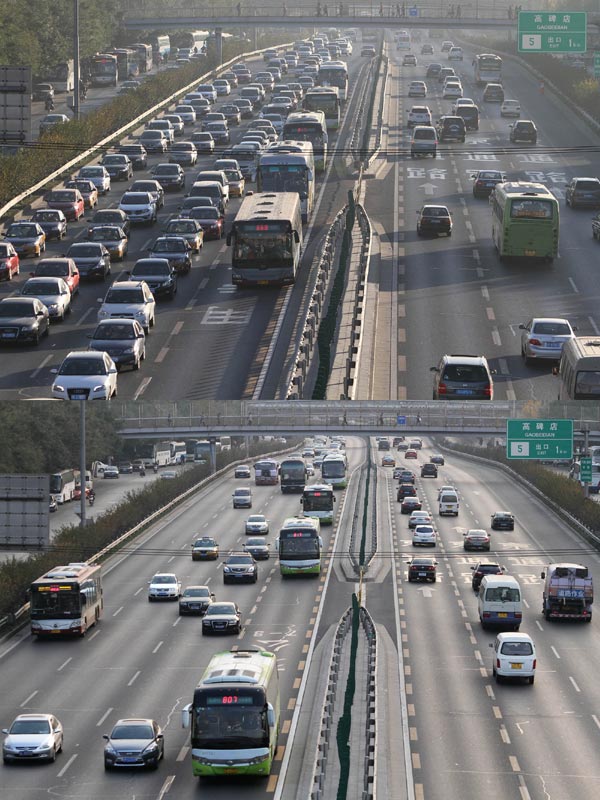 [Photo/China Daily]
As trafic jams and air pollution become widespread concerns, a number of cities introduced policies to curb vehicle purchases.
Shenzhen, in Guangdong province, joined the ranks of such cities on Dec 29 when it announced a cap on sales of new cars with residents only permitted to acquire a new vehicle either by lottery or auction starting on Dec 30.
According to the policy, 100,000 new car plates will be allocated per year, including 20,000 plates for electric cars.
Statistics showed that more than 220,000 vehicles were sold in the city in the first half of the year.
Other cities with similar policies are Beijing, Shanghai, Guangzhou, Guiyang, Shijiazhuang, Tianjin and Hangzhou.