Stricter standards for gasoline consumption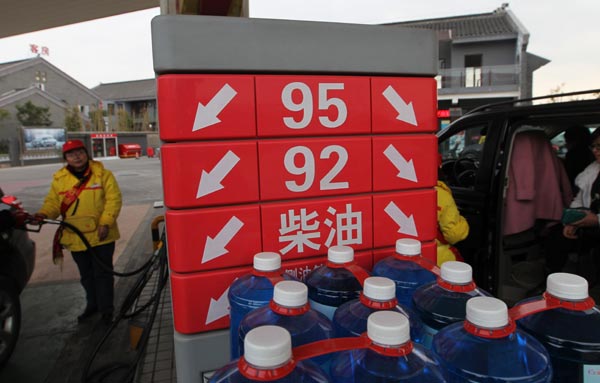 [Photo by Xu Congjun/China Daily]
China introduced more stringent standards for fuel consumption in an efort to fight against smog.
According to a notice issued by the Ministry of Industry and Information Technology on May 7, the average fuel consumption for passenger vehicles made in China should fall to 6.9 liters per 100 km in 2015 and 5.0 liters per 100 km in 2020. The figure stood at 7.33 liters per 100 in 2013.
The names of automakers that fail to achieve the goal will be made public and they will be forbidden to register new models, according to the notice.