China vowed to improve its Internet infrastructure after Premier Li Keqiang criticized the country's Internet for being expensive and slow earlier this year.
By the end of 2017, the average cable broadband speed for users in major cities will be increased to 30 megabytes per second (Mbps), more than triple the current speed, while that in smaller cities will be upgraded to 20 Mbps, according to a guideline issued by the State Council, China's cabinet.
If the goal of 30 Mbps will be achieved, Chinese mainland will surpass South Korea become the country with the fastest Internet speed.
Currently, South Korea with 22.2 Mbps, in which is the fastest country on Internet connection speed, based on an Internet service provider Akamai Technologies.
Let's take a look at the top 10 countries and regions with the fastest Internet.
No 10 Finland
Average Internet connection speed: 12.1 Mbps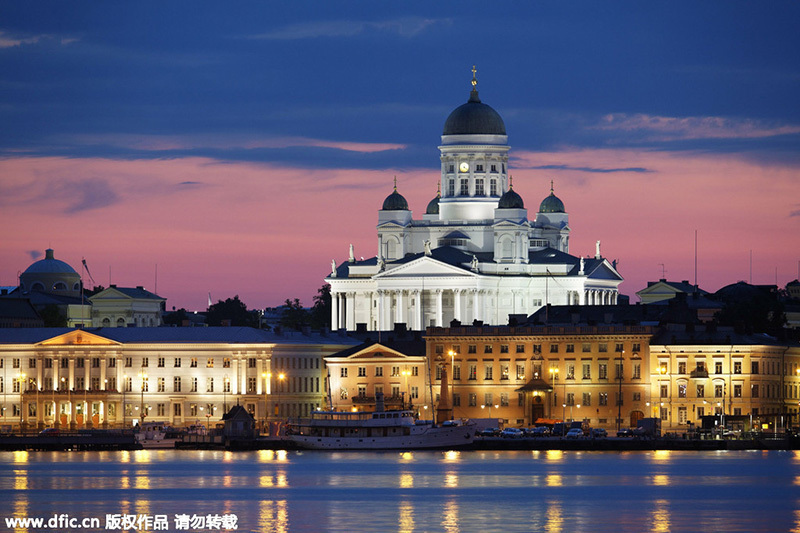 View of Helsinki Cathedral in Finlan, Jan 21, 2013. [Photo/IC]