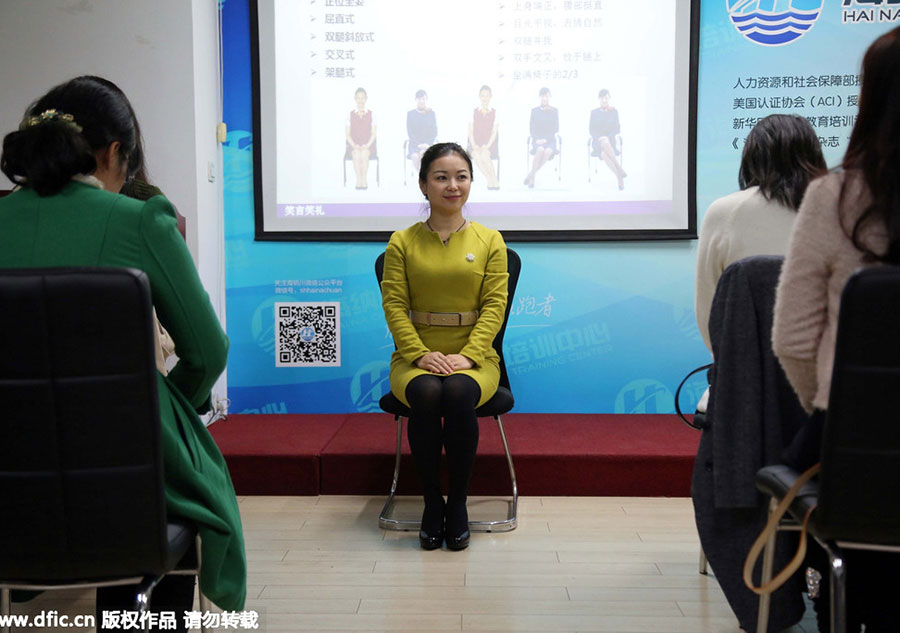 A trainer conducts a lesson at an etiquette training center in Shanghai, Sept 6, 2015. [Photo/IC]
When wealth accumulates to a certain degree, the newly rich in China may not be satisfied with just buying luxury foreign goods -- they want their behavior to be polite and polished, just like the real upper class.
Etiquette training schools in Shanghai now provide that training, such as how to shake hands, how to make eye contact, how to present a speech and how to give a toast with others at the table. The instruction lasts from two days to a week, and costs from 1,000 yuan to 10,000 yuan and up.
Most of those who attend are people who have frequent contact with others, such as private enterprise owners, staff in financial sectors and those in sales.
The rich often purchase luxury items to show their social status, but now they are turning to etiquette to enhance their lifestyle, according to Liu Hanyang, director of an etiquette training center in Shanghai.