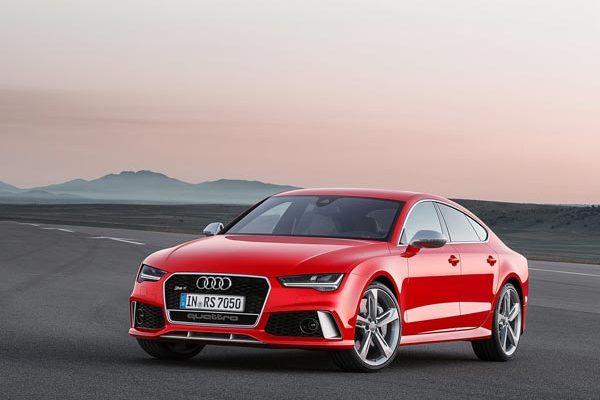 Photo/China Daily
German luxury vehicle brand Audi brought its sporty RS 7 Sportback to China last Monday. The automaker held an all-night FIFA World Cup party Audi Sport Night to link its sporty product line with the passionate football competition.
The price of the RS 7 Sportback is 1.788 million yuan. At the event Audi also introduced a special edition of its RS 5 Coupe, which has a 1.098 million yuan price tag.
The launch of the 14th sporty model means Audi has already achieved its 2014 target to bring two sporty cars to China every year. The gala night indicated the automaker's desire to build the sub-brand of Audi Sport in China.
The RS 7 Sportback, a large five-door coupe, comes with new LED headlights and enhanced infotainment features.
With 412 kW of top power and 700 Nm of maximum torque, the car's 4.0 TFSI engine delivers impressive driving performance at a fuel consumption rate of only 9.5 liters per 100 km with 221 grams CO2 emitted per km.