The UK's Avon and Somerset Police Force has now taken ownership of the world's fastest police car - in an effort to slowdown motorists, according to The Telegraph, a British newspaper.
Despite the fact that the car will not be used in operational duties, the 350bhp Ariel Atom can hit 0-62mph in just 2.5 seconds.
Created as part of a campaign to reduce the speed of drivers on the road, the 38,000-pound ($63,847) car is faster than the Lamborghini Gallardo LP560-4 Polizia used by Italian police, the Audi R8 GTR driven by officers in Germany, and Ferrari FF used in Dubai.
Built using the latest aerodynamic Hella pursuit lights and emergency equipment, the design was based on the latest Atom 3.5R.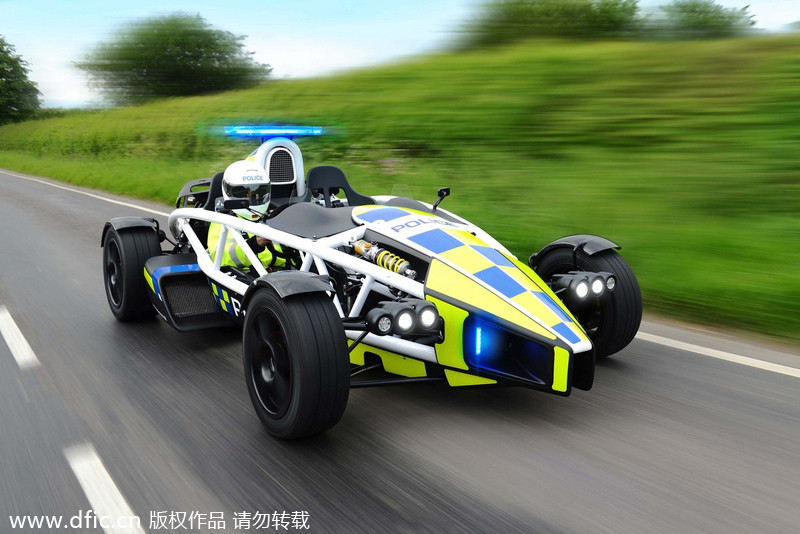 Aerial Atom Car is claimed to be the world's fastest police car.[Photo/IC]