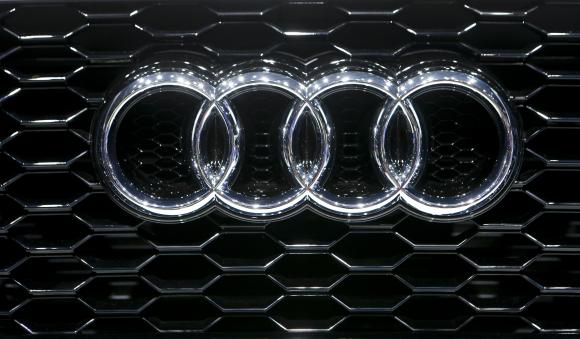 The company logo is seen on the bonnet of a Audi car during the media day ahead of the 84th Geneva Motor Show at the Palexpo Arena in Geneva March 5, 2014. [Photo/Agencies]
German luxury carmaker Audi said it may further increase production in its home market during the second quarter after adding shifts in past months on strong demand for premium cars from China and Europe.
The Volkswagen-owned manufacturer is running 53 additional production shifts at its two biggest Germany-based plants in Ingolstadt and Neckarsulm between January and the end of April, a spokeswoman told Reuters on Sunday, confirming a report published in weekly magazine Automobilwoche.
"I'm pretty sure that special-shift operations will continue" beyond April, the spokeswoman said. "The situation continues to look very stable."
Ingolstadt-based Audi has yet to work out details of further additional shifts with labor representatives, the spokeswoman said, adding that the 53 special shifts agreed for the first four months are all run on weekend days.
Audi, the main contributor to VW group profit, increased sales in its No 1 market China by 37 percent in March to 47,636 vehicles. The company is due to publish global first-quarter deliveries on Monday.
Audi, the world's second-biggest luxury carmaker, may outsell third-placed rival Mercedes-Benz for a fourth straight year in 2014, Chief Executive Rupert Stadler was quoted by Automobilwoche as saying in an interview.