A survey on China's global image reveals that consumers in the developing countries know more about Chinese brands than those in the developed countries.
From September to October 2013, the Center for International Communication Studies of China Foreign Languages Publishing Administration, the Charhar Institute, and Millward Brown jointly conducted the second global survey on China's image in the world, with familiarity of Chinese brands part of the study.
Let's have a look at the most famous Chinese brands.
No 10 Great Wall Motors
Great Wall Motors Co, China's largest SUV maker, saw total sales rise 21 percent in 2013 to 754,000 units, almost solely due to a 48 percent rise in demand for its SUVs (to 417,000) rather than its sedans, where volume fell.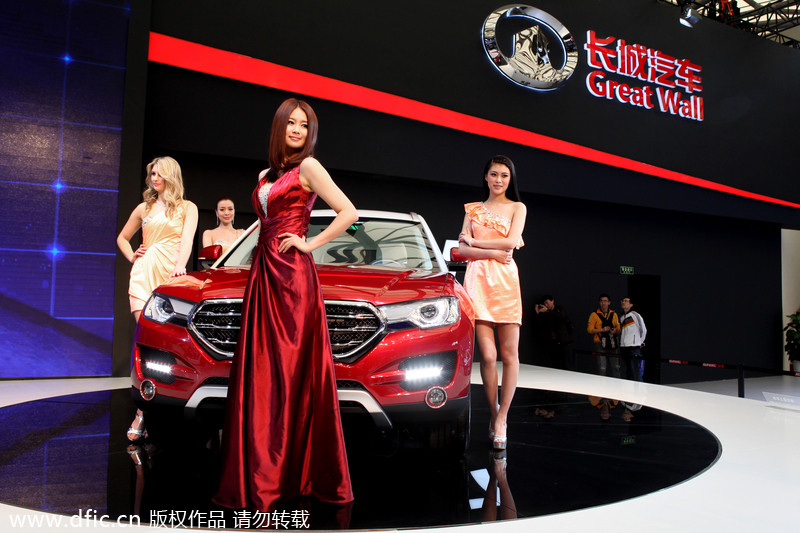 Models pose with Haval H7 SUV of Great Wall Motors during an automobile exhibition in Shanghai, April 22, 2013. [Photo/dfic.cn]