China Mobile remains the country's most valuable brand, according to this year's Brand Finance Global 500, which is an annual study conducted by British brand valuation consultancy Brand Finance.
The study ranks US Technology giant Apple Inc as the world's most valuable, ahead of its rival Samsung and Google in second and third place respectively.
With a brand value of $31,845 million, China Mobile ranks 13th in this year's list, up from the 20th place in 2013.
The Industrial and Commercial Bank of China retains the 30th place in the ranking, with a brand value of $22,803 million, making it the second most valuable Chinese brand.
Here, let's have a look at the top 10 most valuable brands of China.
China Mobile
Rank in China: 1
Global Rank: 13
Brand Value: $31,845 million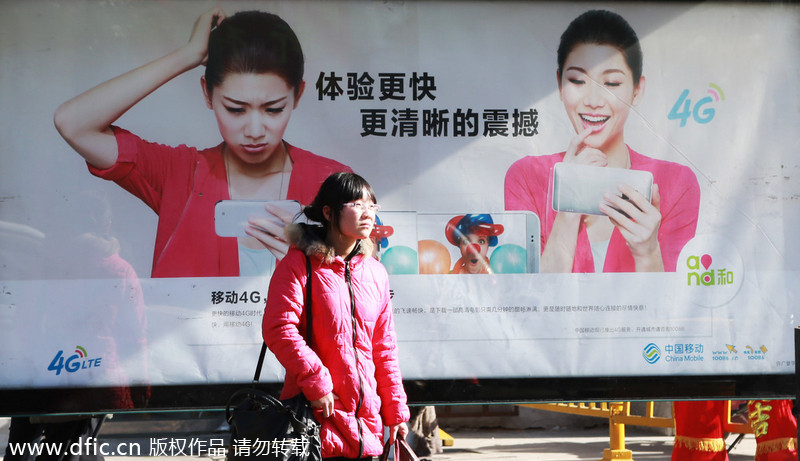 A pedestrian walks past an
advertisement
for
4G
mobile network of China Mobile in Xuchang, central Chinas Henan province, Jan 1, 2014. [Photo/dfic.cn]