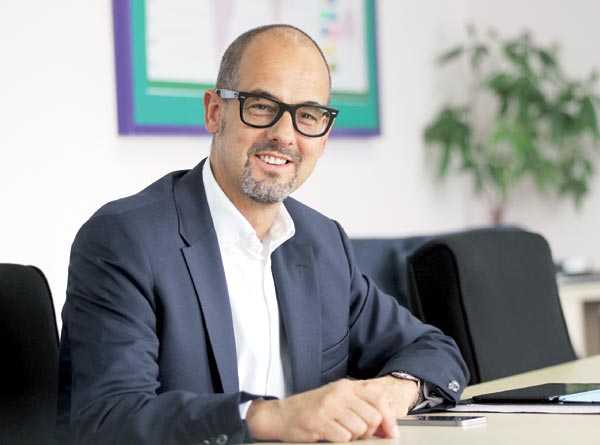 Antal's founder and CEO Tony Goodwin says China holds much larger potential for his firm than its UK home market. Photos provided to China Daily
Career, Antal come together to offer comprehensive, specialized recruitment services in major markets
Global competition among countries, companies and individuals has never been fiercer, and a recently formed Sino-UK recruitment joint venture illustrates perfectly just how well companies from different parts of the world can now operate together.
The venture set up between China's Career International and Antal International, a recruitment specialist based in the United Kingdom, is expected to see new offices opened in key cities such as Dalian, Xi'an and Hangzhou, to help Antal grow its business in China.
Under the deal, in which Career has a 51 percent stake, the two companies will strengthen their foothold in other international markets around the world, too, courtesy of Antal's global connections.
Career, founded in the late 1990s, previously focused solely on headhunting, but that has now dropped to 60 percent of its total business, with 75 percent of its clients now multinationals, including major Chinese names such as Haier, Huawei and Lenovo.
It is strongly represented in 40 locations across Asia, says its chairman Gao Yong.
"We follow the footprints of our clients, and have opened five offices in Southeast Asia, just to meet client expansions in the region," he says.
"But many of our Chinese clients are now reaching out to the European market, and this is the key reason why we chose Antal."
Career has recruited more than 1,000 people a year for the past eight years for a major US-based client.