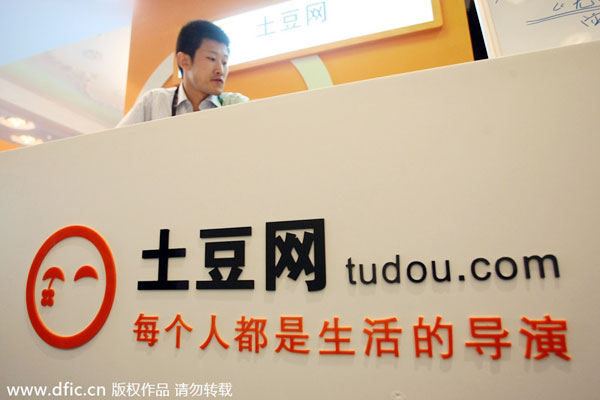 A Chinese employee looks on at the stand of online video sharing site tudou.com during an exhibition in Shanghai, June 14, 2012. [Photo/IC]
BEIJING - Chinese video-sharing website Tudou has been ordered to compensate China Central Television (CCTV) for infringement of copyright in making a popular food documentary available for viewing without the TV station's authorization.
China's Supreme People's Court (SPC) announced on Monday a ruling requiring Tudou to pay CCTV 248,000 yuan ($40,292) for offering downloads of CCTV's 2012 hit "A Bite of China."
Tudou said the videos of the documentary were uploaded by Internet users, but the Shanghai-based company failed to provide evidence to back this up, according to the SPC.
It said Tudou should be held responsible because the website is required to monitor people uploading videos to the site.
The case sounds a warning for similar violations and it will inspire Internet video providers to strengthen management, said Xia Junli, a chief judge of the SPC.