Baidu sued for $49.2m for copyright violations
Updated: 2013-11-13 16:01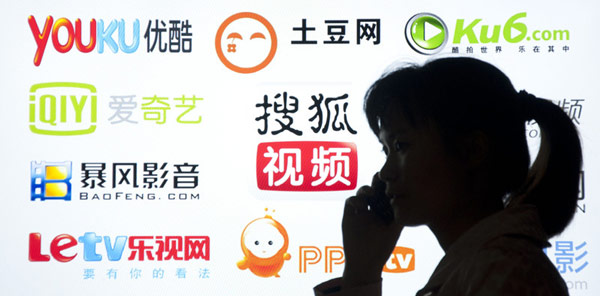 A file photo that shows different logo of online video platforms in China's video industry. [Photo /
dfic.cn
]
A group including Chinese Internet firms Tencent Holdings and Sohu.Com Inc as well as a top US film industry body said on Wednesday it is seeking 300 million yuan ($49.2 million) in damages from China's Baidu Inc and others for copyright violation.
The group, which also includes Youku Tudou Inc, Dalian Wanda Group and the Motion Picture Association of America, said in a statement that Baidu and others had been using an automated process to obtain content from the other companies.
Baidu was not immediately available for comment.
Baidu's video subsidiary unveils marketing strategy for 2014
Baidu's e-mall shut over copyrights