Smartphones have entered uncharted territory this year with many upgrades and innovations.
Telephones have developed quickly, but it seems the rapid advances cause consumers some difficulties for there are so many to choose from.
The rank of popularity is according to search rates of smartphones' names on the Baidu search engine so let's look at the 10 hottest smartphones in China according to cnmo.com based on the Baidu index.
No. 10 Smartisan T1
Price: 3,000 yuan (16GB), 3,150 yuan (32GB)
Screen size: 4.95 inches
Company: Smartisan
Baidu index: 39,156
Smartisan T1 was launched on May 20, with an 801 quad-core processor, 4.95-inch full HD LCD screen and 2GB RAM+16GB ROM storage.
The newest version only supports China Unicom 3G, and the company will launch China Telecom and 4G versions later.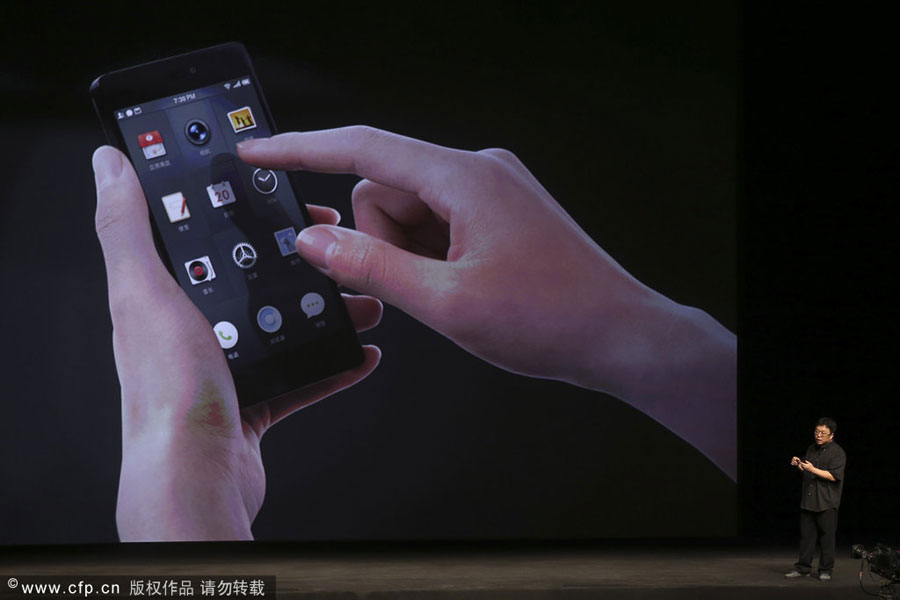 Luo Yonghao, founder and CEO of Smartisan Technology speaks at the launch of the Smartisan T1 in Beijing, May 20, 2014. [Photo/CFP]