According to the latest data released by Consumer Electronics Association, the total sales volume of the electronic industry reached $1.06 trillion in 2013, about 3 percent higher than the previous year.
With gradually increasing consumption volume, several well-known electronic brands launched their new gadgets in the first half of 2014, including Samsung's Galaxy S5, Microsoft's Surface Pro 3 and Google's Google Project Glass.
And how will the electronic manufacturers surprise consumers waiting for the next big launch? Electronic enthusiasts are talking about their dream gadgets on the Internet. Let's take a look at the most-anticipated electronic gadgets expected to be launched this year or sometime next year.
The list is ranked according to the cost of the products.
No 8 Kindle Paperwhite 2014
The 2013 Kindle Paperwhite is very popular, but its relatively heavy weight and low Screen dimensions means it is likely to be upgraded in 2014. The former price is 899 yuan (about $144) in China.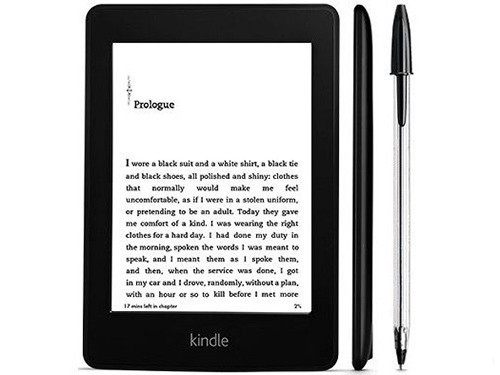 Unconfirmed concept photo of Kindle Paperwhite 2014, March 11, 2014. [Photo/People.cn]
Urban farming in a high-end shopping mall 
Top 10 Chinese Internet firms with highest revenue 

Florist clown makes success out of small business