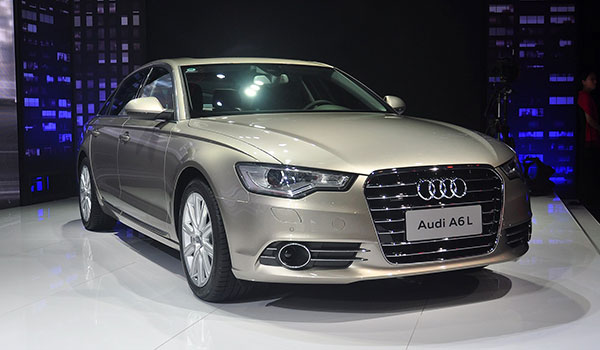 The 2014 version of Audi A6L [Photo/China Daily]
MUNICH, Germany - German car producer
Audi AG
reached the best first quarter of its history in China, Audi said Friday in a statement.
A total of 124,520 Audi automobiles sold in the first quarter on the Chinese market, up 21.1 percent compared with the same period last year, according to the statement.
In addition, the models produced in Changchun, the Audi A4 L, A6 L, Q5 and Q3, reached a new record of 103,113 cars, an increase of 21 percent year on year.
Luca de Meo, member of the board of management of Audi for sales and marketing, contributed the additional growth to Audi's locally produced models Audi A3 Sportback, which was launched this March, and A3 Sedan, which will start in the summer.
The company had expanded significantly throughout China last year, opening a new dealership every week to increase its sales outlets to more than 340 in over 150 cities.
Audi is about to expand its sales and service network to more than 500 dealerships by 2017, it said.
Audi delivers a fifth more cars to China in 2013 than 2012
New arrival: Audi A3 Sportback