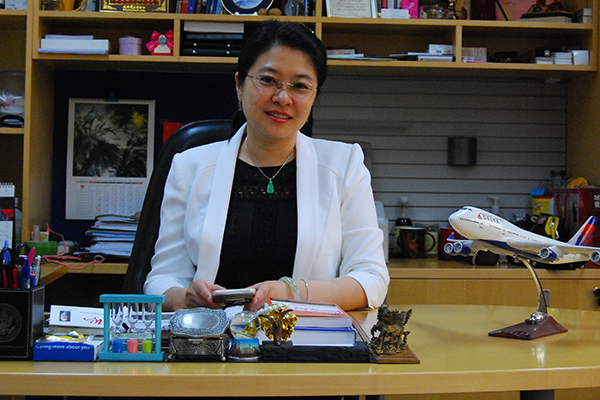 Mandy Zhou, China director, Delta Airlines

To coincide with President Xi Jinping's first state visit to the US, China Daily asked senior executives with American companies for their opinions on China's business environment.
Companies in China are facing the challenge of rising costs. Will this affect your plans in China or will you continue to invest in the country? Do you have any plans to relocate to the US or elsewhere in the region?
China is an important market for Delta's long-term future, and we continue to see growth in China and expanded partnerships with Chinese airlines as an important part of our long-term strategy.
How has the depreciation of the yuan affected your company? Will this play a major role in your decision to continue to invest and expand in the country and region?
As a global airline, we manage fluctuations in economic conditions and currency regularly around the world. We have no plans to change our strategy of investing in and expanding in China.
The Chinese government believes in a stable investment environment and has rolled out policies to help international companies here by increasing transparency. What other measures would improve business efficiency and competitiveness?
As an airline, we have been working closely with our Chinese partners to share best practices and help them develop business models that produce a reliable, profitable and customer-focused operations.
What are the greatest challenges your company faces in China, and how will you deal with them?
The airline industry is highly competitive across the globe, and China is no different. We strongly believe that our partnerships with China Eastern and China Southern will provide a competitive advantage to both airlines that will help us become the preferred carriers for US-China travel.