Deals between China and the United States, have gained momentum as the value of announced mergers and acquisitions (M&A) between the countries reached $4,883.9 million during the first eight months of this year, according to Thomson Reuters.
Overall Chinese M&A activity in the first half reached $305.3 billion, a 61.6 percent increase from the first half of 2014, the best semi-annual period on record.
Chinese companies were more active in purchasing quality assets in the US, especially in the private sector.
Here are the top 10 M&A deals involving Chinese companies.
No 10 SunEdison Inc, agreed to acquire wind power assets of Honiton Energy Caymans Ltd
Transaction value: $105 million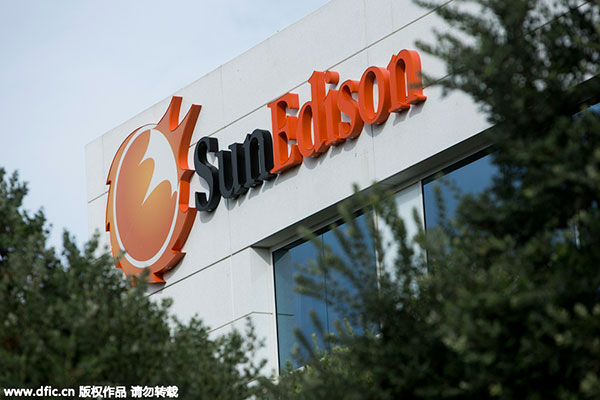 A logo at the solar energy division headquarters of SunEdison in Belmont, California, Dec 6, 2014. [Photo/IC]