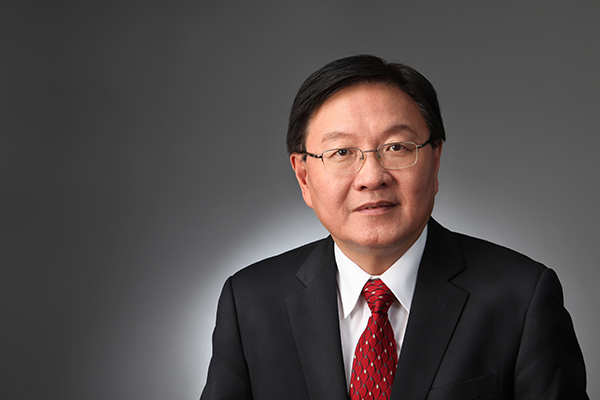 Stephen Shang, president and CEO, Honeywell China
To coincide with President Xi Jinping's first state visit to the US, China Daily asked senior executives with American companies for their opinions on China's business environment.
Companies in China are facing the challenge of rising costs. Will this affect your plans in China or will you continue to invest in the country? Do you have any plans to relocate to the US or elsewhere in the region?
Over the past two to three years, Honeywell has been expanding our capacity in China in areas like turbochargers, performance materials, catalysts and adsorbents, and aerospace. These will enable us to deliver the most cost-effective solutions to our local customers in the most efficient manner.
We develop our products locally and now have 2,300 research and development engineers in China.
We have more relevant "East for East" solutions for the Chinese market, and we've also improved our efficiency through the Honeywell Operation System Gold Program. We expect our business to grow well, and we will continue to invest in China.
How has the depreciation of the yuan affected your company? Will this play a major role in your decision to continue to invest and expand in the country and region?
This is a question of competitiveness. The depreciation of the yuan was a normal adjustment for a large economy, and in the long run will make the country stronger.
This is an ecosystem play where China can uniquely combine the strengths of high-quality manufacturing, skilled labor, engineering talent, and a strong economy.
The Chinese government believes in a stable investment environment and has rolled out policies to help international companies here by increasing transparency. What other measures would improve business efficiency and competitiveness?
From our perspective, we believe in China and its ability to continue growing and evolving. That's the reason why we have confidence in China over the long term. China is now Honeywell's biggest country for sales outside of the US China needs to open up the market and support more private businesses instead of state-owned enterprises.
What are the greatest challenges your company faces in China, and how will you deal with them?
Actually, there are still plenty of opportunities for Honeywell when we look at the macro trends around the rising middle class, advancing high-tech manufacturing, urbanization, energy efficiency, and environment protection. These opportunities are very real, but are also very challenging, particularly when it comes to energy and environment.