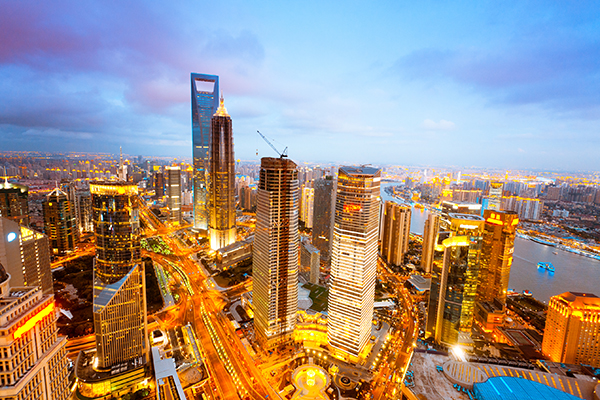 China's scale of urbanization will drive unprecedented change for more sustainable building techniques and technologies. [Photo provided to China Daily]
Eager to enhance its sales potential in the world's second largest economy, United Technologies, the world's leading aerospace and building systems provider, is expanding amid China's "new normal" development stage and industrial boom.
"New normal" has become a popular economic term in China. After a series of concerted policy efforts to tackle the effects of the 2008-2009 global financial crisis, China has moved up the value chain amid this developing model of slower but quality growth. This progression has reshaped many global companies' business policies and investment strategies in the country.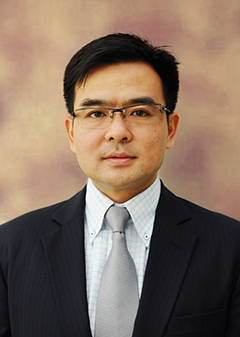 Doug Cai, president of Greater China, Pratt & Whitney
Doug Cai, president of Greater China, Pratt & Whitney, United Technologies' aircraft engine manufacturer, said the country's aviation market will undergo in dramatic changes as China looks to optimize its industrial structure and further reduce carbon emissions.
China's air travel demand has boomed in recent decades, and its growth outlook is still positive. According to government plans, the number of airports across the nation will have increased from 175 in 2010 to 230 by the end of this year. Central and local governments are expected to invest 40 billion yuan to construct air traffic management systems and to increase capacity by 70 percent before 2016.
Pratt & Whitney's PurePower Geared Turbofan jet engines are expected to formally enter into service in China this year. To prepare, the company has invested heavily in production and supply management capabilities, as well as maintenance, repair and overhaul network building.
Most of the direct operational costs of airline companies come from fuel consumption. Pratt & Whitney GTF engines can help reduce fuel consumption by up to 16 percent, and can make the aircraft up to 75 percent quieter. Pratt & Whitney will continue to enhance this game-changing engine in order to lower fuel consumption even further.
"Improving fuel efficiency by an additional 2 percent will further help the A320neo realize its objective of lowering fuel consumption by 20 percent by 2020, and will also help Chinese airline companies reduce their operational costs," said Cai.
Sichuan Airlines became the first Chinese airline to directly order Pratt & Whitney's Pure-Power engines, as the airline recently signed a Memorandum of Understanding to purchase PW1100G-JM engines to power its new fleet of 24 A320neo aircrafts.
"United Technologies is committed to continuously supporting the growth of the Chinese civil aviation industry and being part of its success in the years to come," said Cai. "Pratt & Whitney is a longterm friend to China's aviation industry, and we are proud to work with our Chinese partners to foster a healthy and sustainable market."