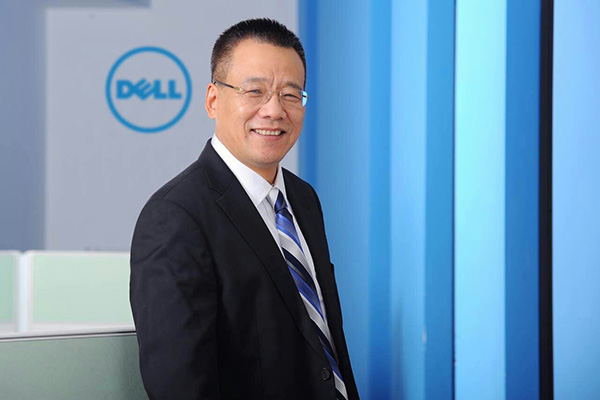 Huang Chenhong, president, Dell Greater China
To coincide with President Xi Jinping's first state visit to the US, China Daily asked senior executives with American companies for their opinions on China's business environment.
Companies in China are facing the challenge of rising costs. Will this affect your plans in China or will you continue to invest in the country? Do you have any plans to relocate to the US or elsewhere in the region?
We have just announced an investment of $125 billion in China over the next five years. We're committed to China, and we're not relocating to any other countries. If other countries have different needs, that's a different story. Today, China produces 65% of Dell's total production, and this will continue. We're totally localized in China, starting from procurement, design and manufacturing, to sales and services.
After so many years of economic development, China is now the second-biggest market for Dell. China provides a lot of opportunities. The government is pushing the Internet Plus and Made in China 2025 strategies, and there are mass innovation and entrepreneurship initiatives. Dell wants to be a part of this new wave and a part of the Chinese economic engine, contributing to local economic development. We feel it's important for us to tell the industry and tell China we're totally committed.
A 6-7% growth in GDP still makes China a growth engine; not too many economies can grow at this rate. That's why we're not worried about the so-called China slowdown.
How has the depreciation of the yuan affected your company? Will this play a major role in your decision to continue to invest and expand in the country and region?
It will not affect our plan. We announced our investment plan in early September, after the yuan depreciation. It will not impact our confidence in China. We don't make decisions based on currency changes. It has some impact to our business, but we're trying to manage the risks.
The Chinese government believes in a stable investment environment and has rolled out policies to help international companies here by increasing transparency. What other measures would improve business efficiency and competitiveness?
China is already a competitive market, and very open. We'll just have to make ourselves more excellent in execution and enhance our competitiveness, and offer better solutions, bringing value to society and our customers.
What are the greatest challenges your company faces in China, and how will you deal with them?
The biggest challenge for us to do business in China is its total competition environment.