Gaining a stable growth trajectory in the Chinese personal computer market is the key for Dell Inc to challenge Lenovo Group Ltd, said David Schmoock, president of Dell's global sales, client solutions.
Maintaining the market share makes more sense for Lenovo, which owns more than 30 percent of the market. For Dell, which has about 11 percent of the share, it means the company has 89 percent of the customers to win from other vendors, Schmoock said, adding Dell's market share in China may grow to about 16 percent in five years.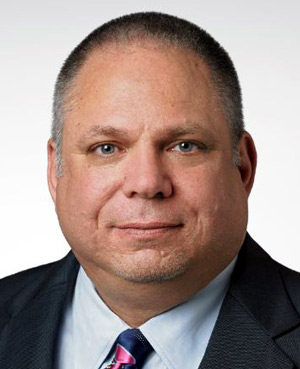 David Schmoock, president of Dell's global sales, client solutions [Photo/Provided to chinadaily.com.cn]
Dell is rising to become a strong challenger of Lenovo in China. Antonio Wang, a Beijing-based analyst at research firm International Data Corp, said the Texas-based company has been outperforming most of the players in the consumer electronics market with smartly designed products and action against scalpers in lower-tier cities.
"Dell knows the Chinese market well, and executes its plans like a local company," Wang said.
The PC market has remained stagnant in China due to a slowing economy. With Lenovo gunning for a 40 percent market share, it becomes difficult for companies like Dell to maintain steady growth.
"We want our shares to grow when the market grows. But we also want to grab market share from others, when the chips are down," Schmoock said.
Besides the consumer market, the company is finding ways to get more customers from enterprise users and government procurement deals.
The US company has pledged wider, deeper collaboration with Chinese partners to make it easier to acquire deals from the government and State-owned enterprises. A number of US tech firms are complaining that the rising restrictions on IT security will see overseas players losing ground to local vendors such as Lenovo and Founder Group.
"We are focusing on achieving objectives while following the rules," Schmoock said.
"We looked at the share positions and the market opportunity we can service and we are confident that we can find ways to grow."