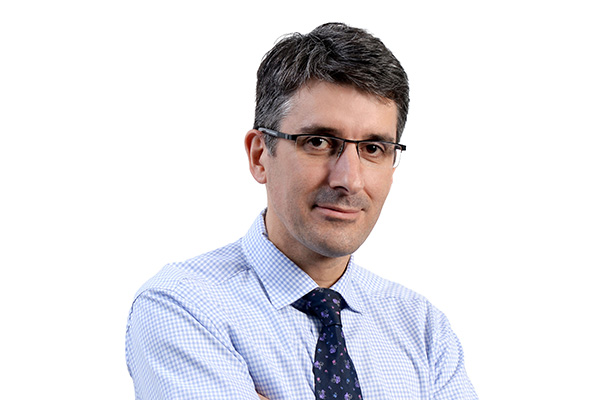 Sean Clarke, president and CEO, Wal-Mart China
To coincide with President Xi Jinping's first state visit to the United States, China Daily asked senior executives with American companies for their opinions on China's business environment.
Companies in China are facing the challenge of rising costs. Will this affect your plans in China or will you continue to invest in the country? Do you have any plans to relocate to the US or elsewhere in the region?
We believe the Chinese economy is undergoing a fundamental transformation, from an investment-led model to a more consumption-driven, and thus more sustainable, model. Last year's 7.4 percent GDP growth rate is still high compared with elsewhere in the world.
As a long-term investor in China, we see vast opportunity going forward. Actually, Wal-Mart continues to outperform the market and gained market share in hypermarkets for the 10th quarter in a row. We plan to open 115 new stores and clubs in China between 2015 and 2017, creating more than 30,000 jobs. We have also made significant progress by launching Wal-Mart To Go in 23 stores in Shenzhen, giving customers the convenience of ordering through Wal-Mart's mobile app and either picking up their goods in store or having them delivered to their home.
How has the depreciation of the yuan affected your company? Will this play a major role in your decision to continue to invest and expand in the country and region?
We see ourselves as a local company. Wal-Mart opened its first supercenter and Sam's Club in Shenzhen in 1996. Today, we have 415 retail units in 166 cities and 20 distribution centers countrywide. Wal-Mart is committed to local talent development. Among our 100,000 associates, 99.9 percent are Chinese nationals, while Chinese manage all of our Chinese here.
We also firmly believe in local sourcing. We have established partnerships with more than 7,000 suppliers in China, and more than 95 percent of the merchandise in our stores is sourced locally.
The Chinese government believes in a stable investment environment and has rolled out policies to help international companies here by increasing transparency. What other measures would improve business efficiency and competitiveness?
Our mission is to help customers save money and live better, and we welcome all possible ways to achieve this goal. We're very impressed by the government's focus on sustainable development. We're excited by the Chinese government's determination in opening-up. For example, the Shanghai Free Trade Zone and other FTZs are important testing grounds for economic and financial reforms in China. The newly launched food safety law is another great example of providing clear guidelines and showing determination on the importance of food safety covering all parts of supply chain. As a foreign retail market player, we recognize Chinese government's ongoing efforts in streamlining administration and delegating power to the lower levels, which will help create a more unified and open market environment for fair competition.