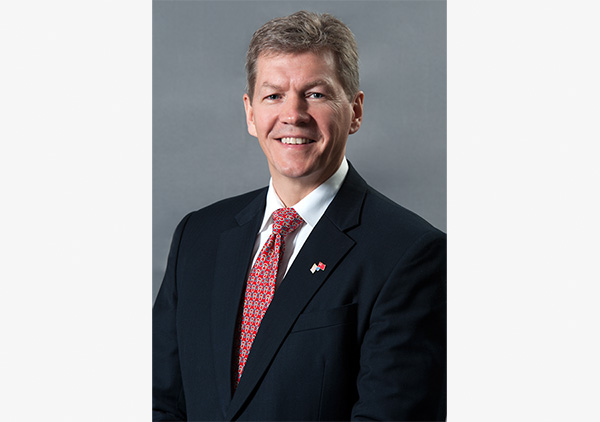 Bruce D Schlueter, vice president&China managing director, Westinghouse
To coincide with President Xi Jinping's first state visit to the United States, China Daily asked senior executives with American companies for their opinions on China's business environment.
Companies in China are facing the challenge of rising costs. Will this affect your plans in China or will you continue to invest in the country? Do you have any plans to relocate to the US or elsewhere in the region?
Rising costs are an outcome of China's endeavor to accelerate its transformation from an export-driven industrial based economy to one driven more by innovation, consumption and services. China will continue to export, but it would like to shift to more high-value exports to achieve sustainable growth as part of the new normal economic environment.
One approach by the China government is to encourage high-tech investment and promote collaboration in innovation. Nuclear energy businesses benefit from this initiative, as it includes higher-value-added manufacturing. It also aligns with Westinghouse's vision as an innovative company focused on energy.
Westinghouse Electric Co is committed to the China nuclear market. We have more than 70 years of history in China, and we will continue our investment through the introduction of cutting-edge nuclear products and services, as well as cooperating with Chinese companies to meet China's nuclear development objectives and meet our customers' needs.
How has the depreciation of the yuan affected your company? Will this play a major role in your decision to continue to invest and expand in the country and region?
Policymakers and government energy strategies influence the nuclear power industry. We have a global business, and we account for currency fluctuations in all markets that we serve. But currency fluctuations do not modify our commitment to our customers in any market. The only linkage between the depreciation of the yuan and our business in China is when we do cross-border transactions. For me, the greatest hedge against currency fluctuations is to localize our delivery as much as possible, which is our strategy here in China.
By 2030, China is projected to be the largest nuclear power market in the world. This is a market Westinghouse wants to be in for the long-term, and we will continue to invest and expand to play a role in supporting China's growth domestically and internationally.
The Chinese government believes in a stable investment environment and has rolled out policies to help international companies here by increasing transparency. What other measures would improve business efficiency and competitiveness?
The policies rolled out by the China government to support investment have been helpful. We have benefited directly from these policy changes with respect to one of our joint ventures. Continued progress toward fair, consistent, and transparent policies for investment, intellectual property protection, and rules and regulatory practices will improve business efficiency and competitiveness as China continues on a path of economic reform and sustainable development.