Starbucks partners with WeChat to launch social gifting tool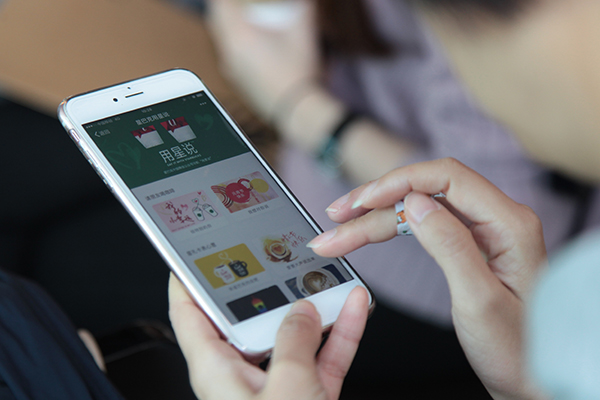 Starbucks announced the launch of "Say it with Starbucks", a new social gifting feature on WeChat. [Photo provided to chinadaily.com.cn]
Starbucks today announced the launch of "用星说" (Say it with Starbucks), a new social gifting feature on WeChat, China's leading mobile social communications service.
The launch is the result of a strategic partnership between Starbucks and Tencent, WeChat's developer, in December 2016.
"Starbucks is the first retail brand to bring to life a locally-relevant social gifting experience in China," China Digital Ventures vice president Molly Liu said.
During the first stage, WeChat's wallet function offers convenient access for 'Say it with Starbucks' users. They can select from a carefully curated selection of Starbucks-branded gifts and add a personalized message in the form of text, image or video to lift the day of a loved one. Once a gift is received, it will be saved in the recipient's WeChat app and can be redeemed at any Starbucks store in the Chinese mainland.
"This is the beginning of an exciting social gifting journey for Starbucks. We are looking forward to inspiring even more of our customers to show their love and appreciation through 'Say it with Starbucks'. Meanwhile, we will continue to enhance the social gifting experience to celebrate important festivals and holidays in China and the special moments in our customers' lives," Liu added.
WeChat targets Chinese domestic users and has 846 million global monthly active users (as of the third quarter of 2016).