Home / Business / Biz Photos
A railway couple request 'leave' from their daughter to work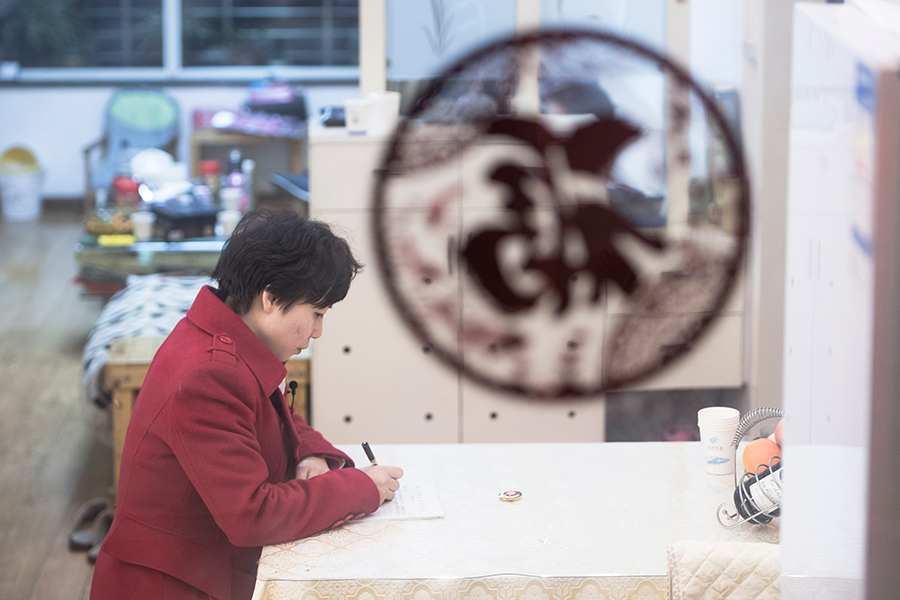 Xiao Sanying writes the 16th application for "leave" to her daughter at their home in Wuhan, Hubei province, Feb 8, 2017. [Photo/Xinhua]
"Dear baby, we have to ask for leave again during your winter holiday. We are so sorry that we cannot play with you because we must work during the Spring Festival travel rush...". This is an application from Xiao Sanying to her young daughter asking for permission to work during the holiday.
Xiao and her husband Chen Gang have worked at Wuhan Railway Administration for more than 10 years. Their daughter was born in 2011. Because of their busy work, the couple have little time to spend with their daughter.
Since they have explained their work to her daughter, the little girl no longer hides their clothes and hats to stop them going to work.
Since Xiao's daughter was three and a half years old, the little girl has been given 16 requests for "leave" from her mother.