Rural buildings resemble famous painting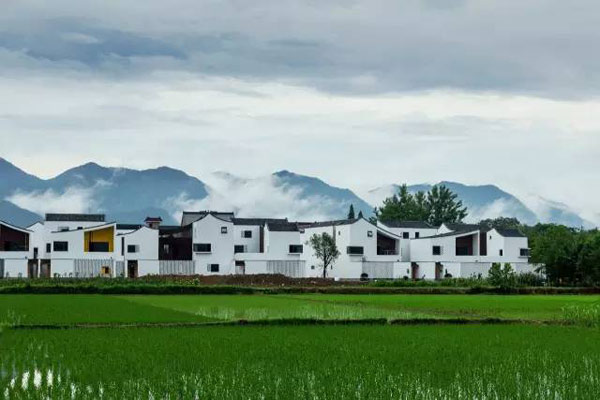 The resettlement houses for local villagers at Dongziguang village, Fuyang district in Hangzhou city, East China's Zhejiang province. [Photo from Qianjiang Evening News]
Photos of an East Chinese village have caught the attention of Twitter-like Sina Weibo users who have marvelled at the resemblance to scenes from China's renowned painter Wu Guanzhong's artwork.
Villagers have been resettled in the new homes built on fields in the south of Dongziguang village in Tangkou town, Fuyang district in East China's Hangzhou city because there was not enough space in the existing village.
"Given there are 80 historical buildings, dated from late Ming Dynasty (1368-1644) and early Qing Dynasty (1644-1911) in the village, the local government decided to retain the traditional look of the village while meeting residents' demand to renovate old houses," Zhang Mingcheng, who is in charge of the urban construction management office at Tangkou town, said.
Officially started in May, 2014, the buildings were completed in August, 2016. The village is reported to be planning more of the same kind of buildings in the future.