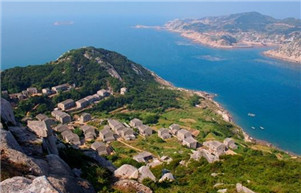 Editor's note:

Pingtan, the largest island in Fujian Province and the closest place from the Chinese mainland to Taiwan, has seen rapid development in rural tourism in recent years thanks to strong local government support. Several formerly down-at-heel fishing villages in the area have been transformed into beautiful scenic spots each with their own unique features, and are gaining increasing popularity among tourists from all over the country.                                                                                
Stone Houses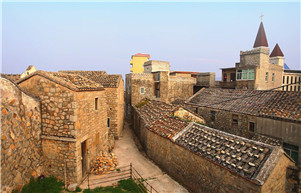 Pingtan's distinctive granite stone houses have become part of the city's cultural landscape, often instilling wonder in visitors from other parts of China.
Changjiang'ao wind power farm, situated next to Guocai village in Baiqing township, is one of the major clean energy projects in Pingtan.

Dasong Island, also known as Dadun Island, is an uninhabited island located about two kilometers off Guocai village in Baiqing, Pingtan.

A youth hostel,the first of its kind in Pingtan, has settles in Guocai village, Baiqing township, Pingtan, Fujian province.
Built in the Qing Dynasty (1644-1911), many of the stone houses in Beigang village have been refurbished and redecorated to become homestays for discerning travellers.

The terraces are a magnificent sight, like a huge sculpture that fills the entire landscape, and visitors to the village are often amazed at their scale and beauty.

Singing Stones is a cultural group established by a young couple from Taiwan in Beigang village.

The giant rocks of Jianmin village in Pingtan have instilled wonder and amazement on all who looked upon them.

The giant rocks found in and around Jianmin village in Pingtan have long-been revered by the locals for their wondrous shapes.

Pingtan's three villages will be the subject of a 100-part film to promote rural tourism spots in Fujian.

Five villages in Pingtan recently were added to the list of Fujian provincial traditional villages.

QR code of Pingtan Comprehensive Pilot Zone Bureau of Tourism Development