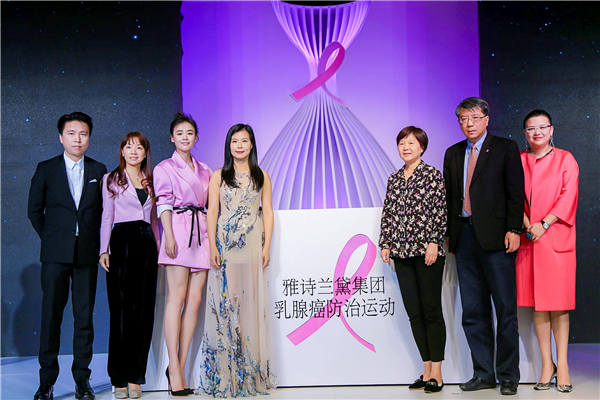 [Photo provided to China Daily]
2 Estee Lauder holds Shanghai cancer awareness event
To mark the 25th anniversary of Estee Lauder's Pink Ribbon campaign on breast cancer, the company held a show recently in Shanghai, joining hands with three local designers-Taoray Wang, Simon Gao and We Couture.
Chinese actress Ma Sichun was named this year's Chinese ambassador of the campaign.
Leading doctors were at the event to speak on the subject.
In 1992, Evelyn H. Lauder, started the Breast Cancer Campaign which has become Estee Lauder's largest corporate philanthropic initiative in more than 70 countries.