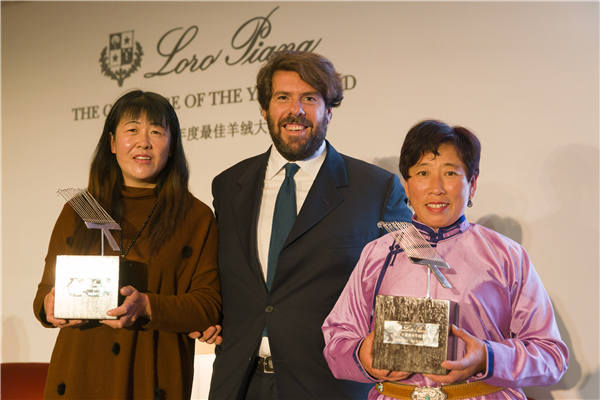 [Photo provided to China Daily]
1 Two herder couples win Loro Piana cashmere award
Two couples from among the herders in China's Inner Mongolia autonomous region have won this year's Loro Piana Cashmere of the Year award, an annual prize given by an Italian fashion company specializing in high-end cashmere and wool products.
The jury comprised experts from both Italy and China and they judged the cashmere based on its fineness, length and other attributes.
The Italian company devised the Loro Piana Method of producing cashmere in 2009. It is a system of selective breeding to improve quality in Inner Mongolia's Alashan. The Jilin Agricultural University in China, the University of Camerino in Italy and the Italian National Agency for New Technologies, Energy and Sustainable Economic Development are part of the project.