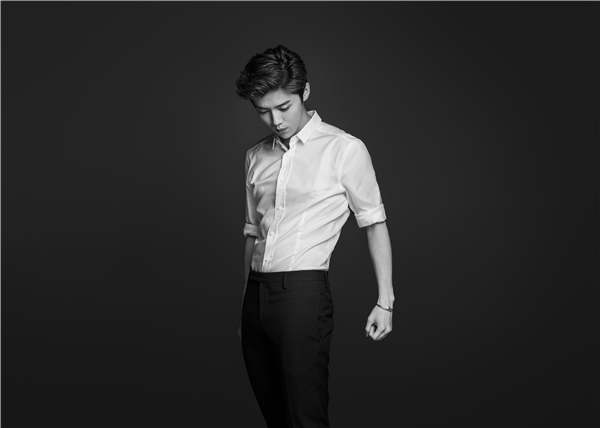 Lu Han. Luxury houses engage the services of young film stars in an effort to reach out to younger consumers. Photos provided to China Daily
Luxury goods purveyors turn to young celebrities to give their advertising pulling power
When the Chinese model and actress Yang Ying, better known to tens of millions as Angelababy, was named the new ambassador for a top fashion brand recently it unleashed a torrent of debate about her suitability for the role.
While some hailed Christian Dior's appointment as a smart move, others said the brand was dragging down its upmarket image. Yang failed to appear in Dior's recent 2018 spring/summer resort collection runway show in California, and there was speculation that her absence and the swirl of negative comment after her appointment as ambassador were not entirely unrelated.
Dior is just the latest among luxury fashion houses, after the likes of Burberry, Dolce & Gabbana and Tiffany, to engage the services of young film stars in an effort to reach out to younger consumers. Some use these stars as their faces, and others appear in runways shows.
It is a trend that extends well beyond China's borders, no better example being the ubiquitous media-space hogging Kardashian family in the United States, who seem to be known simply for being well known rather than any other praiseworthy professional feat.
Such celebrities have tens of thousands of fans and followers, so they are natural choices for being put to use as market magnets for the brands they are endorsing.