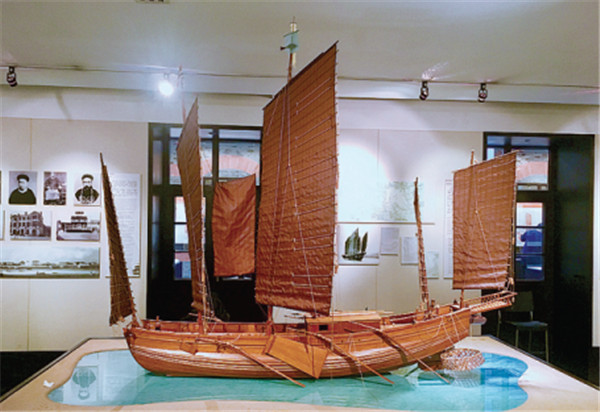 A handmade ship model at the CY Tung Maritime Museum. [Photo provided to China Daily]
Historic artifacts from ancient times can't just be found in the usual museums listed on travel guides-Shanghai's academic institutions are home to a significant number as well.
Universities and colleges in Shanghai are not merely centers of academia and research but also repositories for large volumes of cultural relics and national treasures, with 13 university museums in the city accounting for about one-tenth of the nation's total.
The items stored in these institutions, which fall under the Shanghai Educational Alliance of University and College Museums, range from bones dating back to the Shang Dynasty (16th century to 11th century BC) to the nation's largest odontocete specimens to Chinese musical instruments and ancient costumes.
"University museums can deliver great knowledge to the students and even the public. It is like an open classroom for everyone to learn," said Liu Zhaohui, director of Museum of Fudan University.
As such, travelers in Shanghai who are looking to learn more about China could consider visiting these five university museums that specialize in different aspects of Chinese history and culture.