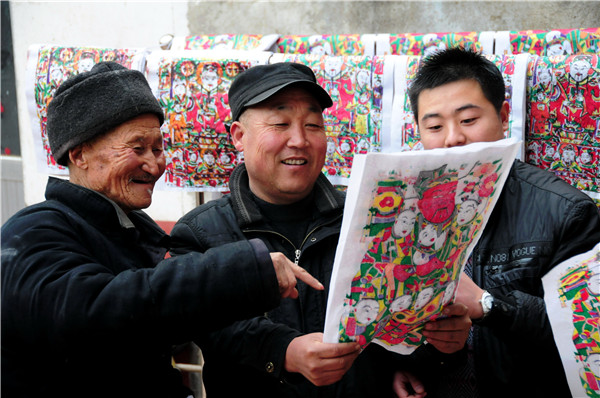 The art - nianhua - dates back more than 600 years to when people put woodcut prints on doors and walls, and the gates of palaces, to ward off devils or express good wishes in traditional festivals. Photo Provided To China Daily
The 'last master of Beijing's woodcut New Year prints' continues creating traditional works in a social media age
Zhang Kuo, 58, forever associates his art with Chairman Mao Zedong.
In the 1970s, when he was a middle school student, houses and streets in Beijing were posted with woodcut prints of the "great helmsman" during Spring Festival.
He was fascinated by the traditional folk art, but dared not try at that time, because any mistake on the Chairman Mao portrait could incur "anti-revolutionary" accusations.
Forty years later, he is now known as "the last master of Beijing's woodcut New Year prints".
The art - nianhua - dates back more than 600 years to when people put woodcut prints on doors and walls, and the gates of palaces, to ward off devils or express good wishes in traditional festivals.