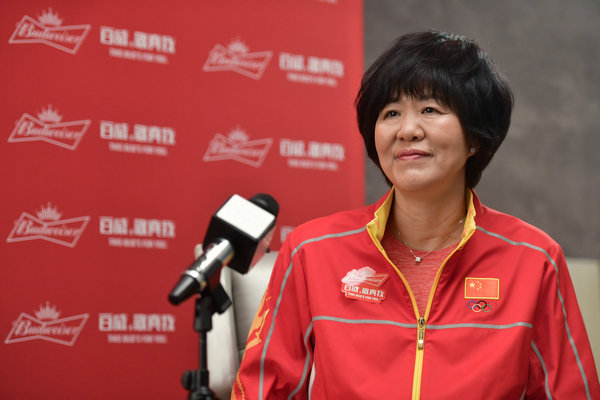 Lang Ping, China's volleyball superstar, both as a player and coach. [Photo/China Daily]
With winter at its peak, it is hard not to get a dose of the blues even in New York's most crowded landmark, the Times Square. But, two weeks ago on a cloudy, damp, cold evening, and just five days into the New Year, a warm current was spreading there like a flu.
Lang Ping, one of China's volleyball superstars, both as a player and coach, and Wei Qiuyue, one of the women's volleyball team were there together to celebrate Budweiser's New Year at Chinese New Year celebration campaign themed "Be thankful to the people who are always behind us".
The admiration for the China women's volleyball team has grown even more in recent times as a result of its performance at the Summer Olympics in Rio.
At the event, Wei Qiuyue thanked Lang Ping for her help when she was injured.
She said: "When I was injured, I was quite emotional, and I often looked for Lang to vent my feelings, often breaking down in tears.
"Lang's words encouraged me and gave me a sense of belonging.