Volleyball coach recovering from hip operation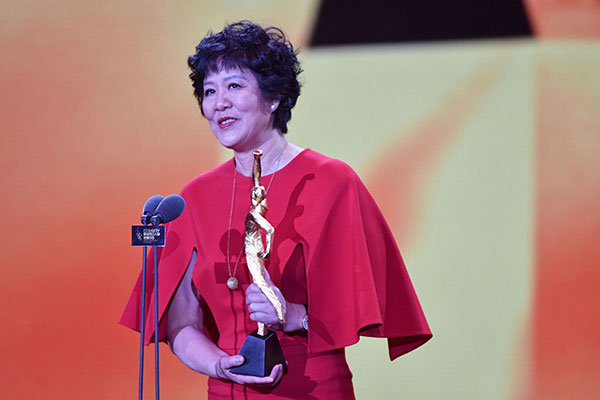 Lang Ping, head coach of China's national women's volleyball team, delivers her acceptance speech after being awarded the Coach of the Year at the 2016 CCTV Sports Personality Award in Beijing on Sunday.[Provided by China Sports Photo]
Chinese volleyball star coach Lang Ping has successfully undergone hip surgery in Chicago.
The operation was completed in early morning of Jan 20 and Lang's husband Wang Yucheng remains by her side as she recovers, according to Xinhua.
Lang Ping underwent surgery to relieve chronic pain in her hip - the result of an earlier smash that led to swelling, and chipped the bone.
The China Daily interviewed the coaching guru about two weeks before her surgery, at New York's most crowded landmark, Times Square.
Looking very relaxed, the star coach said that the person she wanted to thank the most was her elder sister Lang Hong.
"If it was not for my sister, I would not be able to work for women's volleyball in China, not to mention leading the Chinese women's volleyball team to the top of the world," Lang said.
Wei Qiuyue, one of the women's volleyball team was also present, thanking Lang for her help when she was injured. The two embraced amid loud applause.
Lang, who has been coaching the national team since 2013, said she did not expect the team to perform so well at the beginning, and that the journey to win the gold medal in Rio was one of the toughest she had faced.
Asked where she was going to spend the Lunar New Year, Lang said: "It does not matter, I am at home everywhere."
The admiration for China's women's volleyball team has grown even more in recent times as a result of its performance at the Summer Olympics in Rio.
Most Popular
Highlights
What's Hot