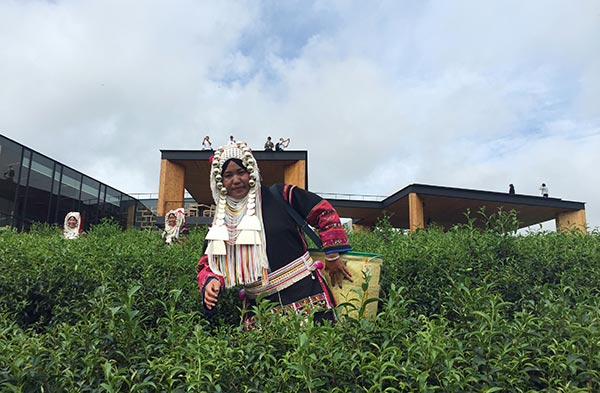 A female worker dressed in traditional costumes picks tea leaves in the Choui Fong Tea Plantation, Mae Chan. [Photo by Xu Lin/China Daily]
Thailand's capital Bangkok and Chiang Rai province are popular destinations for Chinese visitors who are eager to explore the country's cultural heritage, beautiful landscapes and hospitality.
The two are also among the top choices for business travelers as they offer good accommodation, facilities and programs for team building.
One of Bangkok's outstanding properties is the Nai Lert Park Heritage Home. It consists of traditional structures with wooden floors and pillars, and ancient trees in the garden.
It showcases the life of the legendary entrepreneur Nai Lert and his family's collection of antiques and artifacts.
Nai Lert (1872-1945) was a pioneer, who at 22 set up the country's first ice factory; in the early 1900s he imported motor vehicles from Europe and the United States.
His family lived in the house until 2012, when they decided to convert it to a heritage property.