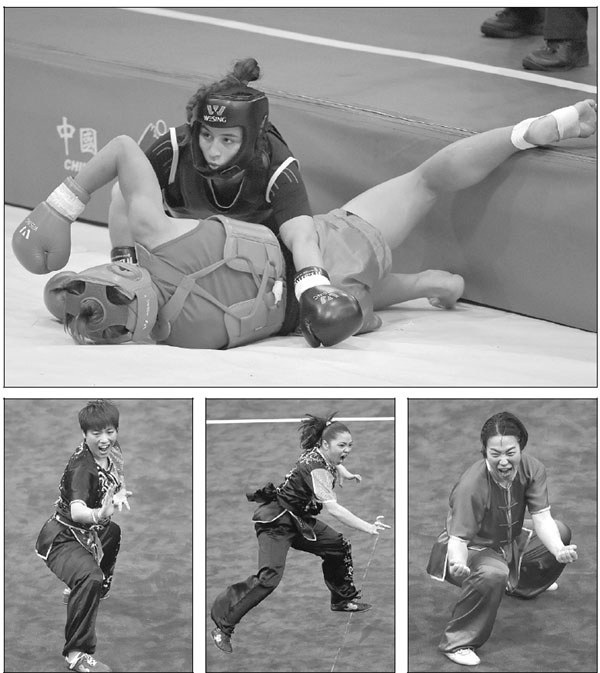 Clockwise from top: The Philippines' Hergie Bacyadan (bottom) competes against Turkey's Kubra Akbulut at the women's 65 kg Sanda competition during the 13th World Wushu Championships in Jakarta; Erika Kojima of Japan competes in the women's nanquan; Juwita Niza of Indonesia in the women's nanquan; Hai Ling Wei of China in the women's nanquan.Photos By Adek Berry / Agence France Presse
Wushu, a Chinese combat discipline is now a global sport
Twirling spears, swords and clubs at frightening speeds, the brightly clad fighters performing back-flips and flying kicks could be mistaken for extras in a kung fu movie being shot in the Indonesian capital Jakarta.
They are not actors, however, but athletes hoping not just to win gold at the World Wushu Championships but to elevate the Chinese martial art - made famous by Jet Li and Jackie Chan-from an ancient warrior code to a modern-day Olympic sport.
Wushu - a broad term for the martial arts disciplines from China - is still often called kung fu and pits fighters against one another in hand-to-hand combat or intricate acrobatics focusing on flair and weapon work.