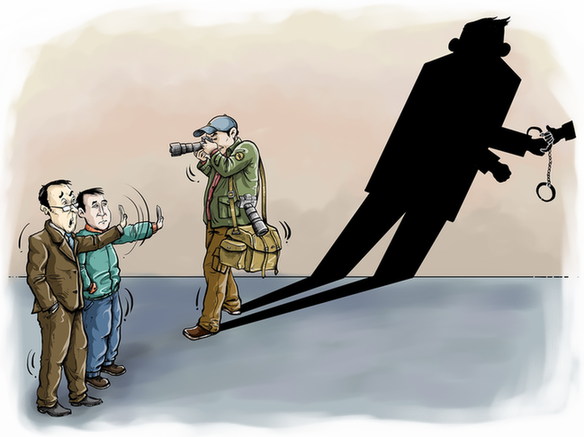 The rise or fall of an official career may affect one's sideline or hobby, especially when fame from the avocation is buttressed by the power of the position, observes Raymond Zhou.
Qin Yuhai's photographs were to be removed from subway stations in Beijing and Shanghai. That is unsettling, but probably less so than the reason why they popped up there in the first place.
Qin is no ordinary photographer. He is better known as a senior government official in Henan province who recently was suspected of serious violations of laws and regulations and is under investigation. There is a direct causal link between the person's fate and that of his art.
And that, in my opinion, is deplorable.
I have seen several of the pictures he took plastered inside Beijing's subway stations. I didn't know the name of the photographer. The photos, used as billboards, were designed to promote tourism for the province. As such they were highly attractive, at least to me. Granted, they did not stand out for artistic originality, but then subway stations are not galleries. The purpose of the photos is purely commercial - to draw the attention of the largest possible number of eyeballs that hopefully will be converted into tourism revenues for the province.
For me, whether Qin as an official is competent or corrupt is not really relevant here. The point is whether his photos are good enough for the purpose of displaying the stunning beauty of the places the Henan Tourism Bureau wants to showcase. Besides, I suppose there should be contractually binding restrictions as to whether one party can terminate an advertising contract and on what conditions.
It is ironic that the public has exerted so much pressure on the subway authorities before the investigation has been concluded. Shouldn't a person be assumed innocent before the guilty verdict is delivered? Let's suppose he is guilty of corruption. Does that automatically translate into a revised assessment of his competency as a photographer?