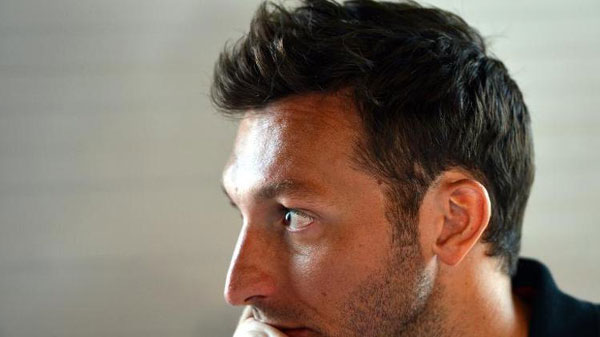 Swimmer Ian Thorpe of Australia speaks with reporters during a press conference near the Olympic Stadium in London on July 26, 2012 [Photo/Agencies]
SYDNEY - Australian Olympic champion Ian Thorpe has been admitted to a Sydney rehab center to fight his decade-long battle with depression and alcohol abuse, local media reported on Friday.
Thorpe, 31, was injured in a fall earlier this week and was admitted to hospital on Wednesday night, News Corp Australia reported.
The former Olympian remains in the care of specialists as he faces his well-publicized battle against depression and alcohol abuse.
In his autobiography published in 2012, Thorpe said he had struggle with depression and alcohol abuse.
"Not even my family is aware that I've spent a lot of my life battling what I can only describe as crippling depression," Thorpe wrote.
Thorpe has won five Olympic gold medals, the most won by any Australian, but failed in his bid to make a comeback at the London Olympics in 2012.
A close friend of Thorpe told News Corp on Thursday night that Thorpe had an accident at home.
"He slipped and hurt himself," the friend said.
"We're hoping he's going to be OK and make a full recovery."
Broadcaster Alan Jones, one of Thorpe's closest friends, said the swimmer had been going through some problems recently.
"Yes, it's serious but there's not a lot I can or want to add," Jones said on Thursday night.
"Ian is a beautiful person but he has difficulty recognizing his problems."