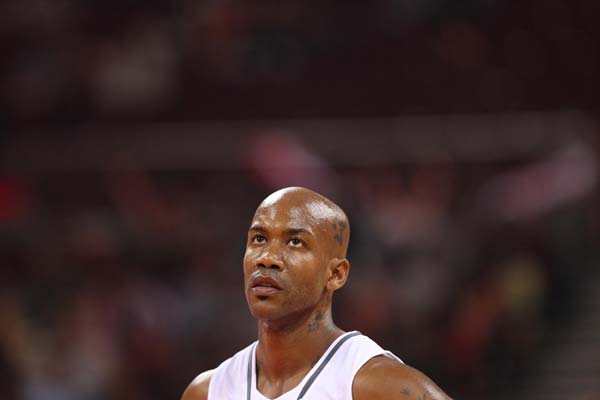 Beijing Ducks' Stephon Marbury reacts during a CBA league game, Oct 11 file photo. [Photo/Xinhua]
Beijing Ducks' former NBA player Stephon Marbury is flying back to the US on Saturday for knee surgery after getting injured in a game with Jiangsu on Nov 20.
The China Basketball Association (CBA)'s most high-profile international player will be benched for at least six weeks, and he recommended former 76er Darius Morris as his substitute.
Beijing wins without injured Marbury, Guangdong still unbeaten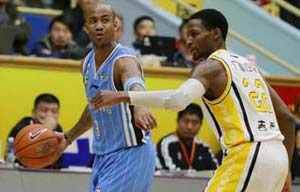 Randolph Morris had 38 points and 13 rebounds to lift Beijing Ducks to a 98-95 home victory over Dongguan Marco Polo in the seventh round of the Chinese Basketball Association (CBA) league on Wednesday.
Former NBA star Stephon Marbury, now playing for Beijing, missed the game due to injury.
Beijing Ducks lost to Zhejiang Guangsha
Five players of Zhejiang Guangsha scored double digit points and sent Beijing Ducks to their first loss after six rounds of the Chinese Basketball Association (CBA) league with a 97-94 home victory on Sunday.