Yoga as a lifestyle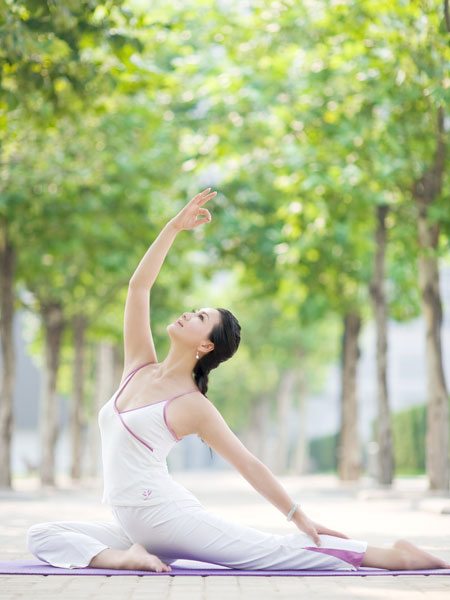 Zheng maintains that yoga is meant to help people find inner peace in motion while learning how to get along better with oneself.[Photo provided to chinadaily.com.cn]
As a physical and spiritual discipline originating in India, yoga has become popular across the world. In China, the yoga craze is booming and is about to usher in a new revolution, not in sports as you may imagine, but in life
style
.
Zhen Xianhong, founder of the Beijing East Yoga Academy and the head yoga coach at Beijing Sport University, has dedicated herself to promoting yoga for nearly a decade. Her opinion on yoga carries a great deal of weight when it comes to discussing the development of yoga in China.
Demographic shift
Yoga in China has experienced a shift in its overall market demographic. When it first came to China, yoga participants were normally women trying to lose weight and improve their skin, but gradually both genders joined the yoga force, including college students, middle-aged government officials, along with the elderly. Nowadays you can see yoga training centers springing up everywhere in China.
Zheng attributed the change to three factors. The most prominent one is the growing concern over health which has resulted from an improved living standard, yoga can bring numerous physical benefits and can sometimes act as a complementary intervention for fatal diseases like cancer or heart disease.
The second factor, in Zheng's opinion, is that people have become more conscious of the concept of lifelong learning, which motivates people to learn new things. Last but not least, the bombardment of information has played a significant role. The advancement of information technology has exposed people to all kinds of information at an unprecedented level. As a result, people of all ages and social classes, as long they have a cell phone, they have the chance of receiving information on health maintenance.
All the above three factors ultimately can be credited to social progress which has significantly raised people's awareness of both physical and mental health.