Screen time leads to bigger waistlines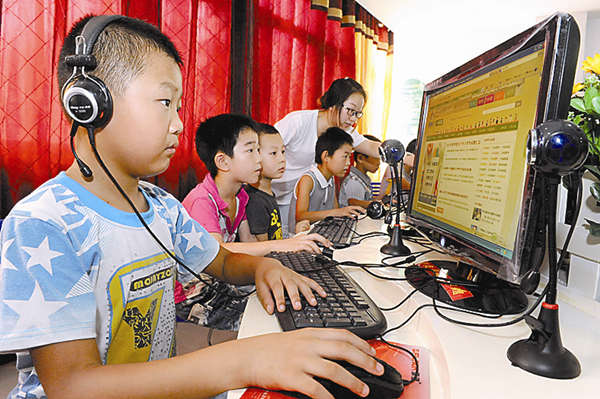 A new study shows strong evidence that screen time is related to unhealthy changes in weight among youth. Photo provided to China Daily
Children and teenagers who spend lots of time in front of screens - especially TVs - tend to gain more weight as they age, according to a new study.
The findings are consistent with research suggesting all that idle sitting and exposure to advertisements may fuel poor eating habits.
Many parents believe their children are getting a reasonable amount of recreational screen time, says Mark Tremblay, director of Healthy Active Living and Obesity Research at the Children's Hospital of Eastern Ontario Research Institute in Ottawa, Canada, who was not involved in the new study.
"We don't pay attention to the fact that it's half an hour here, half an hour there, an hour here, an hour there," Tremblay says.
Researchers used data from a long-term study of children who took surveys every other year. The surveys included questions about their height and weight as well as how much time they spent watching TV and DVDs and playing computer and video games.
Children were between ages 9 and 16 when the study started.
Out of about 4,300 girls in the study, 17 percent were overweight or obese. Twenty-four percent of the 3,500 boys were also above a healthy weight.
From one survey to the next, each one-hour increase in children's daily TV watching was tied to an increase of about 0.1 points on a body mass index (BMI) scale, which measures weight in relation to height. That's a difference of approximately half a pound per extra hour of TV.