Yoga as a lifestyle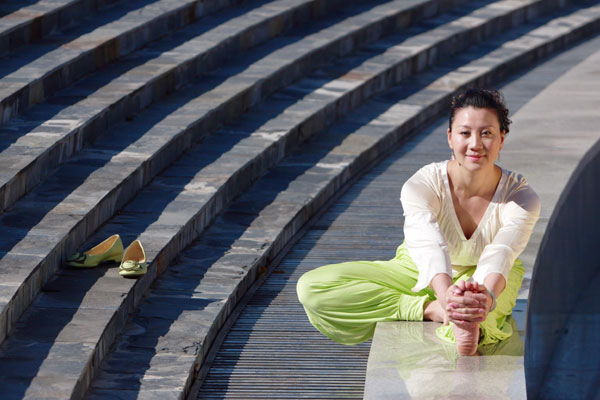 Zheng refuses to regard yoga as a challenge or a competitive sport, instead, she views yoga as a lifestyle and a self-cultivation process.[Photo provided to chinadaily.com.cn]
Yoga as a lifestyle
Modern lifestyle has put an enormous strain on people's life. When asked about yoga's impact on practitioners who lead a busy urban life, Zheng said that it is meant to help people find inner peace in motion while learning how to get along better with oneself. "Once you enter the world of yoga, you will find that it is in fact the world of your inner heart," said Zheng.
Early practitioners of yoga, mainly women, realized that yoga's benefits do not stop with superficial physical changes. Yoga can also help soothe an upset mind, which enables women to deal with their family affairs in a more sensible way.
Yoga is a multi-disciplinary practice that involves many different subjects like Physiology, Psychology and even Physics. When practicing yoga, the essence lies within how a person breathes. Compared with people who don't practice yoga, a yogi's breathing involves a longer process of inhaling and exhaling, which impacts the mind. It helps people learn how to slow things down in a fast-paced environment.
Despite the fact that yoga requires a lot of stretching which seems to reach beyond the human body's limit, Zheng refuses to regard yoga as a challenge or a competitive sport, instead, she views yoga as a lifestyle and a self-cultivation process. "Of course you can make it a competitive sport by hosting yoga competitions, however, that is only a means of standard education, it is part of the process, but not the ultimate goal," Zheng said.