Madonna snubs Kate Moss for yoga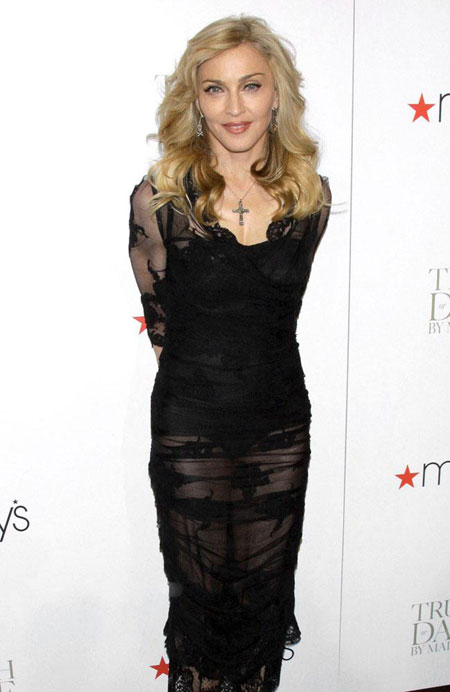 Madonna snubbed a meeting with Kate Moss ahead of her gig in London's Hyde Park yesterday (17.07.12).
The model was among a host of stars including Kylie Minogue and Stella McCartney who attended the gig and wanted to meet the 53-year-old singer beforehand, but she turned down her guests as she was too busy exercising.
A source told the Daily Mirror newspaper: "All the big names wanted to meet her but she likes to spend a few hours doing yoga before every performance and wasn't going to change her schedule."
Madonna opened her set with 'Girl Gone Wild' before taking in hits including 'Papa Don't Preach', 'Express Yourself' and 'Vogue' and rounding off with new song 'Celebration'.
Yoga is not the only thing Madonna insists on while on her 'MDNA' world tour - she also has a sterilisation team to wipe away DNA in her dressing rooms so she feels "comfortable".
Alvaro Ramos, who oversaw the Portuguese leg of the concert dates, said recently: "We have to take extreme care, like I have never seen for any other artist. We cannot even look at the dressing room, after it is ready, or even open the door.
"We can only enter after her sterilisation team has left the room. There will not be any of Madonna's DNA, any hair, or anything. They will clean up ­everything. In the end it is all to protect her and make her feel comfortable.
"I do understand it, but it is taken to extremes."