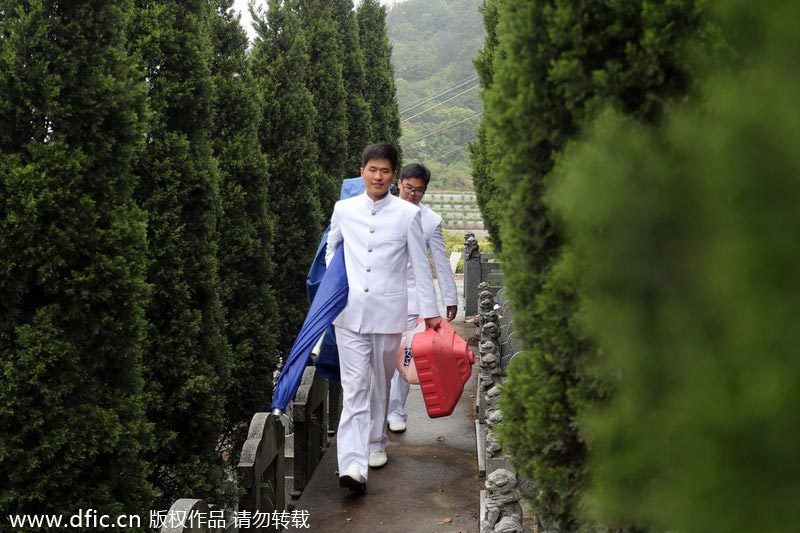 Funeral directors prepare to conduct a funeral ceremony on April 1, 2014. [Photo/icpress.cn]
Death is what everyone will face one day. Funeral ceremonies have evolved over thousands of years as a way to say farewell to the dead. The special job of a funeral director is to arrange things that help console the living. There are some young and professional faces among modern funeral directors working in China.
Fine drizzle was falling on the morning of April 1, 2014 at Qianjiang Cemetery in east-costal Hangzhou city, where a young man dressed in white was working at a solemn funeral ceremony. Behind him, relatives stood in line as the funeral director oversaw the proceedings. There was no noise and chaos as in a traditional funeral.