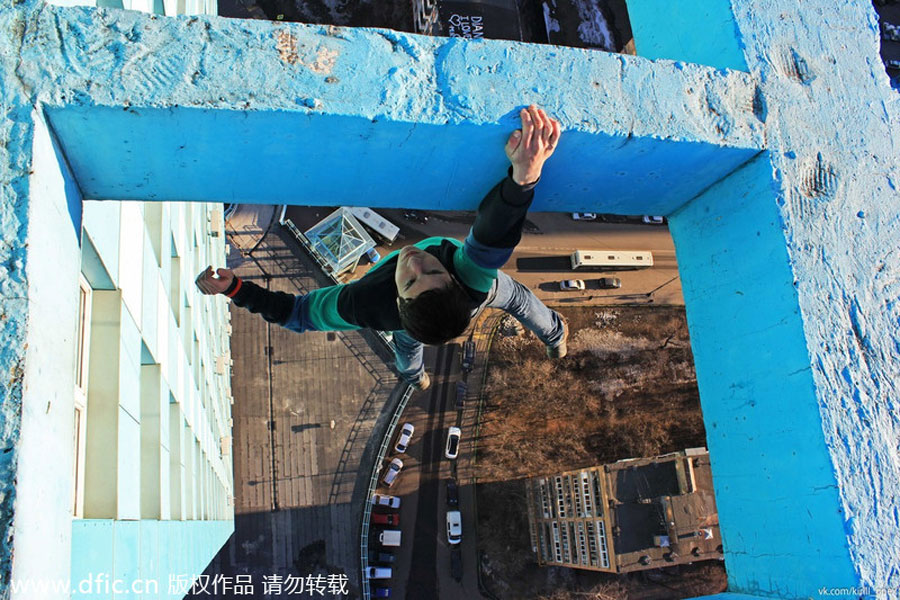 Kirill Oreshkin climbs high structures as settings for death-defying photographs, even risking dangling by one hand. [Photo/icpress.cn]
A striking series of photos, not for the faint-hearted or those with a fear of heights, show rooftopper Kirill Oreshkin and his daredevil friends standing on or dangling from the top of buildings, cranes and construction sites.
The craze of rooftopping, or skywalking, has been documented over the past few years, and is particularly popular in Russia and Ukraine.
The Moscow-based photographer undertakes his daredevil feats without a harness or safety net, but with a friend, who takes his picture.
In one video posted on his personal website, Oreshkins friend Mustang Wanted does chin-ups several hundred meters above the ground in Kiev.