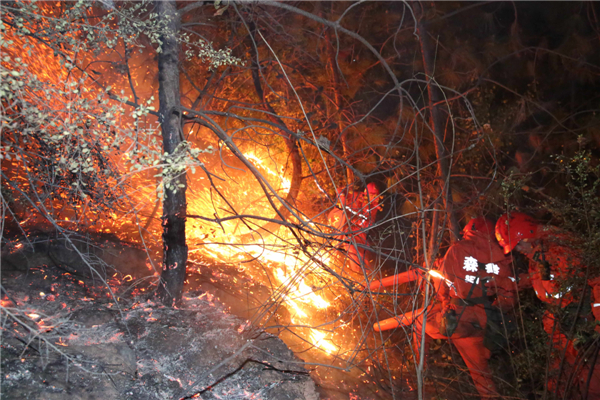 Firefighters tackle a blaze in a forest in Xichang, Liangshan prefecture, Sichuan province, Southwest China, March 19, 2014. About 1,928 firefighters and forest police officers took part in the operation. The fire was put out at 7:58 am on Wednesday. [Photo/Xinhua]
XICHANG -- Firefighters in Southwest China's Sichuan province have put out a fire that has been raging overnight in a local forest, authorities said on Wednesday.
The fire broke out on Tuesday afternoon in a forest near Xichang city in the remote Liangshan prefecture, which is mainly populated by ethnic Yi people.
Under a joint effort by local firefighters, forest police officers and armed police, the blaze was extinguished around 7:58 am, according to the publicity department of Xichang city.
The cause of the fire is being investigated.